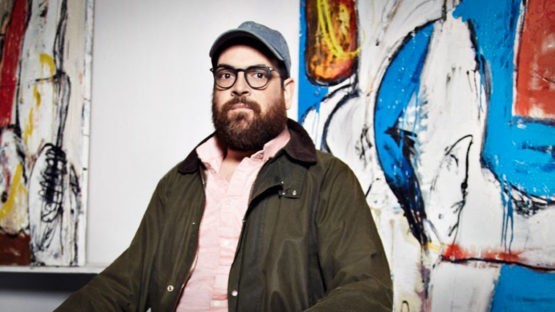 In recent  years, Asian art collectors are crazily pursuing the American artist, Eddie Martinez. In the 2019 Asian Auction, Martinez had broken the transaction records for many times in just one year! One of the sale prices of his artwork, called 'High Flying Bird' was sold for over HKD $10 million. It has proved the obsession from the Asian art collectors to Martinez.  Not only the normal art collectors, but 'the invincible' Jay Chou is also a fan of Martinez.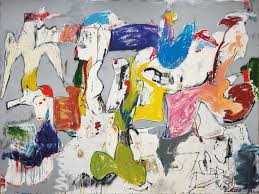 Mentioned by Jay Chou and showed support by attending Martinez's art exhibition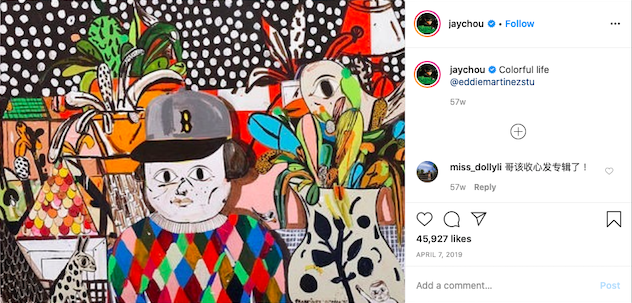 Jay Chou always shares his favourite artworks and artists on social media platforms, the exposure of Eddie Martinez on Jay's Instagram is very high. The support from Jay Chou wasn't just expressions on words or text. Further, Jay went to the US to visit Eddie Martinez and attended his art exhibition with his friends. The strong bonds and love between Martinez and Jay Chou are well established! Martinez also gave Mama Chou a limited-edition handbag which he drew by himself in return! (Don't forget Mama Chou Yeh Hui-mei is an art teacher).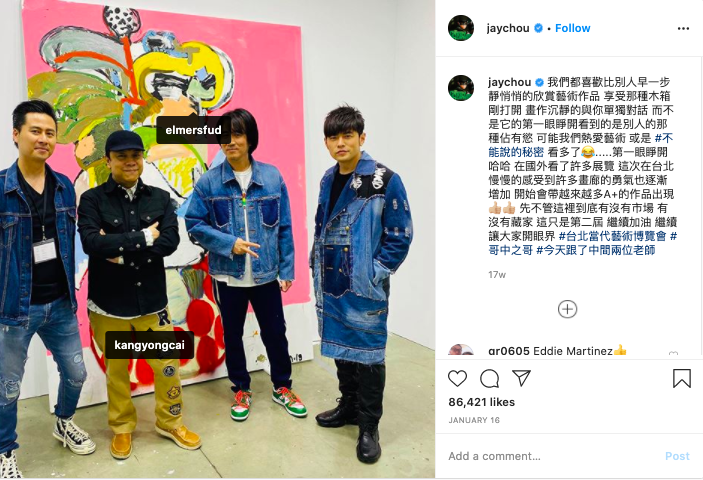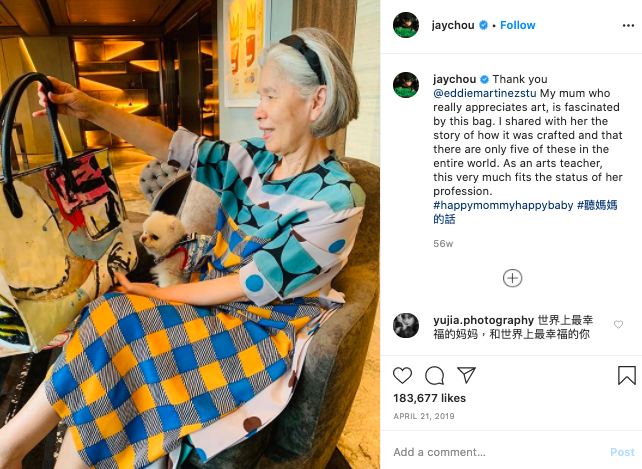 Be a self-learner Be natural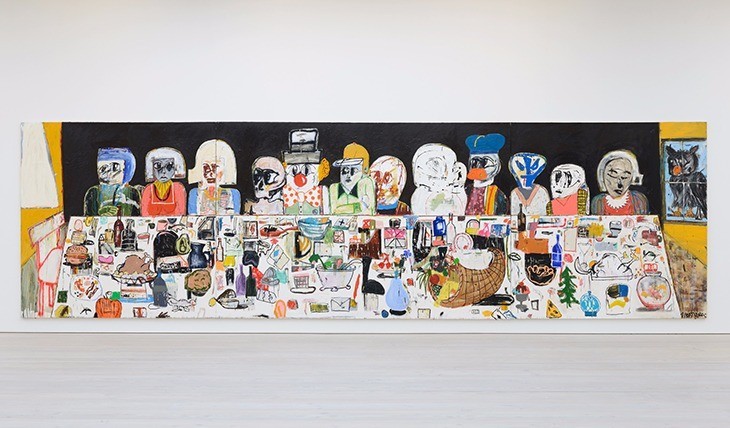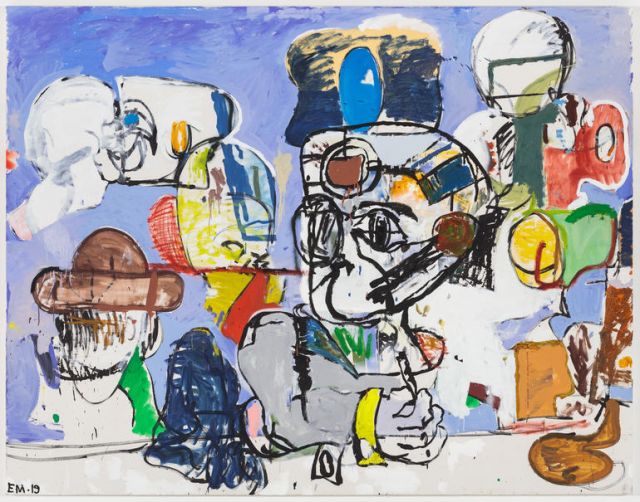 Eddie Martinez studied in two different art schools in the past, but then he left the school halfway and started self-learning. His early works were mostly created based on the style of figurative, but now he combines both figurative and abstract arts in one. Hating to follow the normal drawing rules but his own perceptions and thoughts; mixing up different creative medias, such as oil paints, spray paints, leaves, Martinez has even use baby wipes to create his work before; he tends to use the strong contrasting colours and draw out unusual lines and symbols, this is where the casualness of Martinez from. Showing his own daily life and thoughts in his work, it makes the theme of Martinez's work more personal, plus, the colourful and childish innocence really did attract people.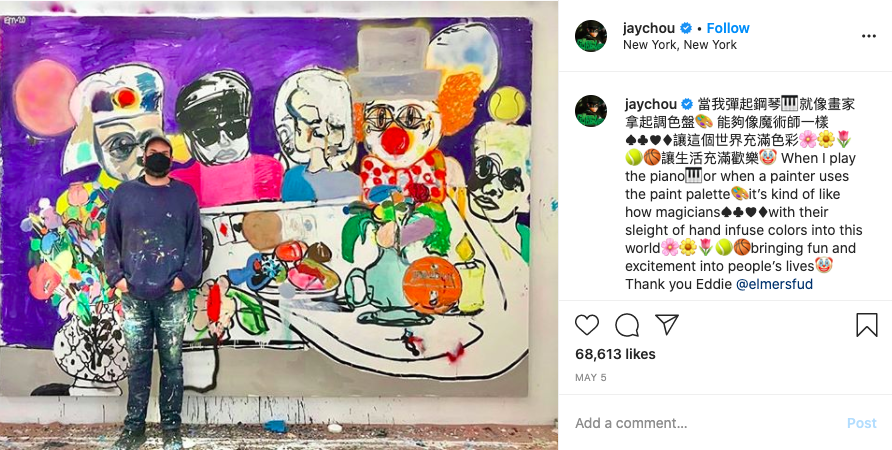 However, for the Articks, Martinez's casualness and so-called creativeness didn't attract me that much. First of all, his artworks were a bit hard to understand, or maybe the themes were too personal, or maybe I am not sensitive enough to understand Eddie's feelings and what he tried to express in his daily life. Secondly, Articks couldn't see any outstanding skills or specialness from Eddie's brush strokes, lines or symbols that he drew.
The celebrity effect is only a pursued target
Being posted on Jay Chou's social media, there is no doubt that Martinez's popularity and exposure could be increased in the Asia market, and of course, the profit of his artworks. Same as fashion, the celebrity effect is really a pursued target.
To be honest, in Articks' opinion, the pursued target should be more focused on the quality and the content, and more importantly are the artist's skills and creativeness. That's where the artworks and artists' true attraction and value are. Celebrity effect should be a reference only, that's why Eddie Martinez is not my cup of tea.
#EddieMartinez #JayChou #AsiaArtWorld
Reference Photo: Juxtapoz, Saatchi Gallery, Widewalls, Jay Chou Instagram