To live an aesthetic life, it could also be seen as the beauty of life, it's based on our everyday life, focuses on the details of your home and workspace: a cup, a pen, a table or even a potted plant, they all matte, they have to beautify and perfectly match with the environment. So, why not consider surrounding yourself with art pieces?
I feel like the chance for Hong Kong people to get to know art is too limited. Art in Hong Kong is only about visiting art exhibitions, galleries, art-themed exhibitions or shopping malls, etc., displaying and introducing art to the general public in just only one-way, no wonder why it's so hard for people to appreciate and get to know art. Therefore, many people may still have the idea that art is just a plaything and investment for only rich people, but unaffordable and useless for normal people, which I want to tell you, this is wrong. In fact, I would like to tell you what is meant by "Art in daily life", and this article could give you a better understanding on the aesthetics functions of the art pieces.
CURATOR by Lex Art Café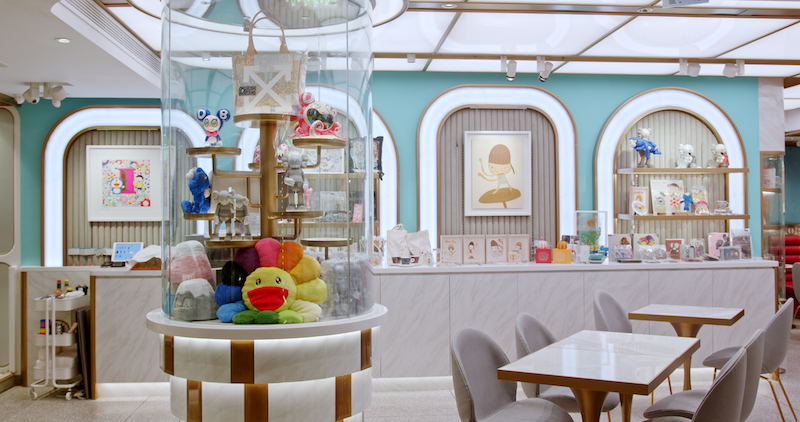 This chic and stylish café has brought edgy art into life. Their signature painting print coffee has made many people pay a visit; but Articks finds the best thing about the café is that there are an abundance of fun and adorable paintings, art decorations and toys, so much better than just visiting an art exhibition! The most important thing is, you could purchase the art decorations in the café, this is why I call this café as an art café but also an art shop.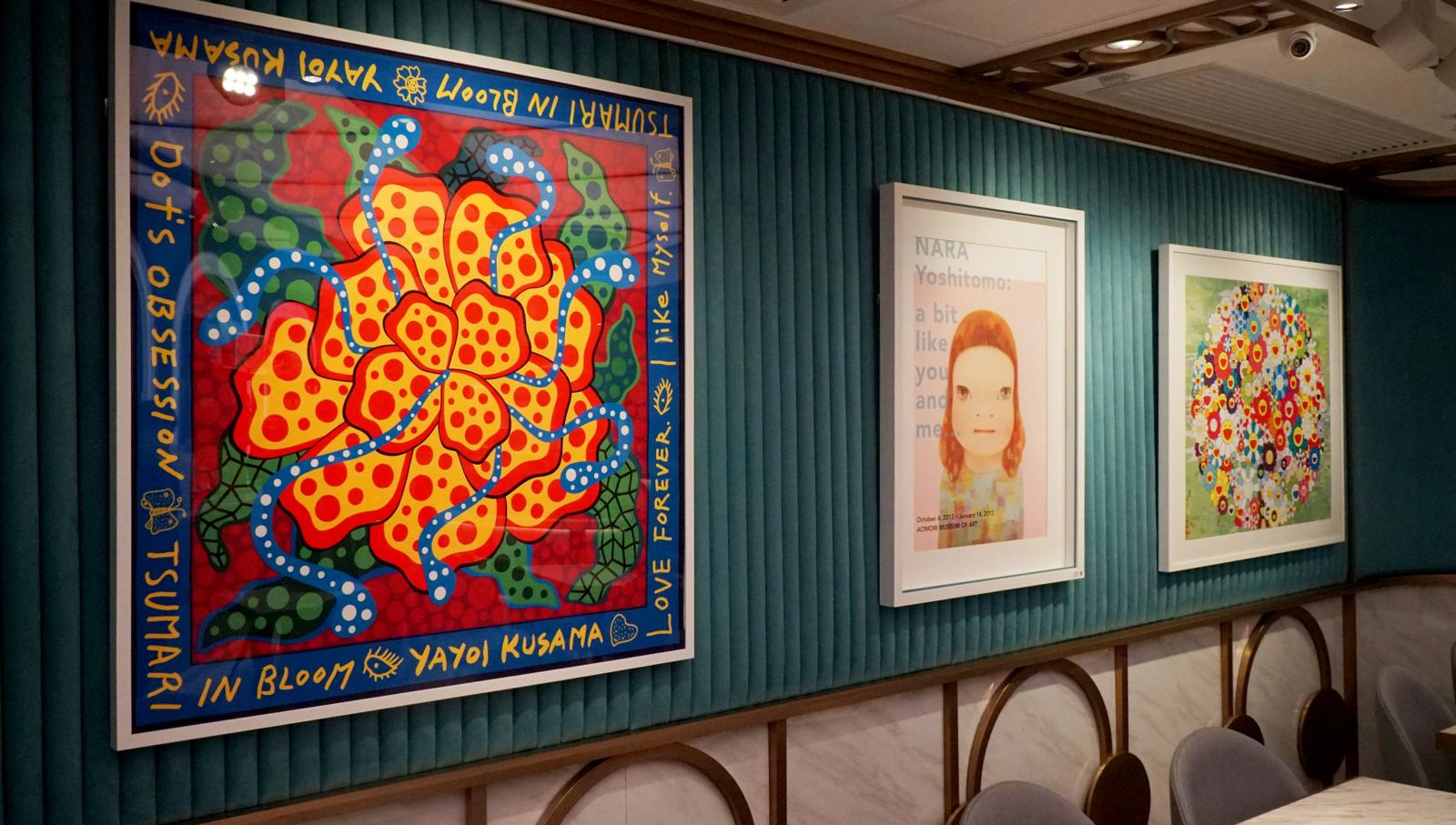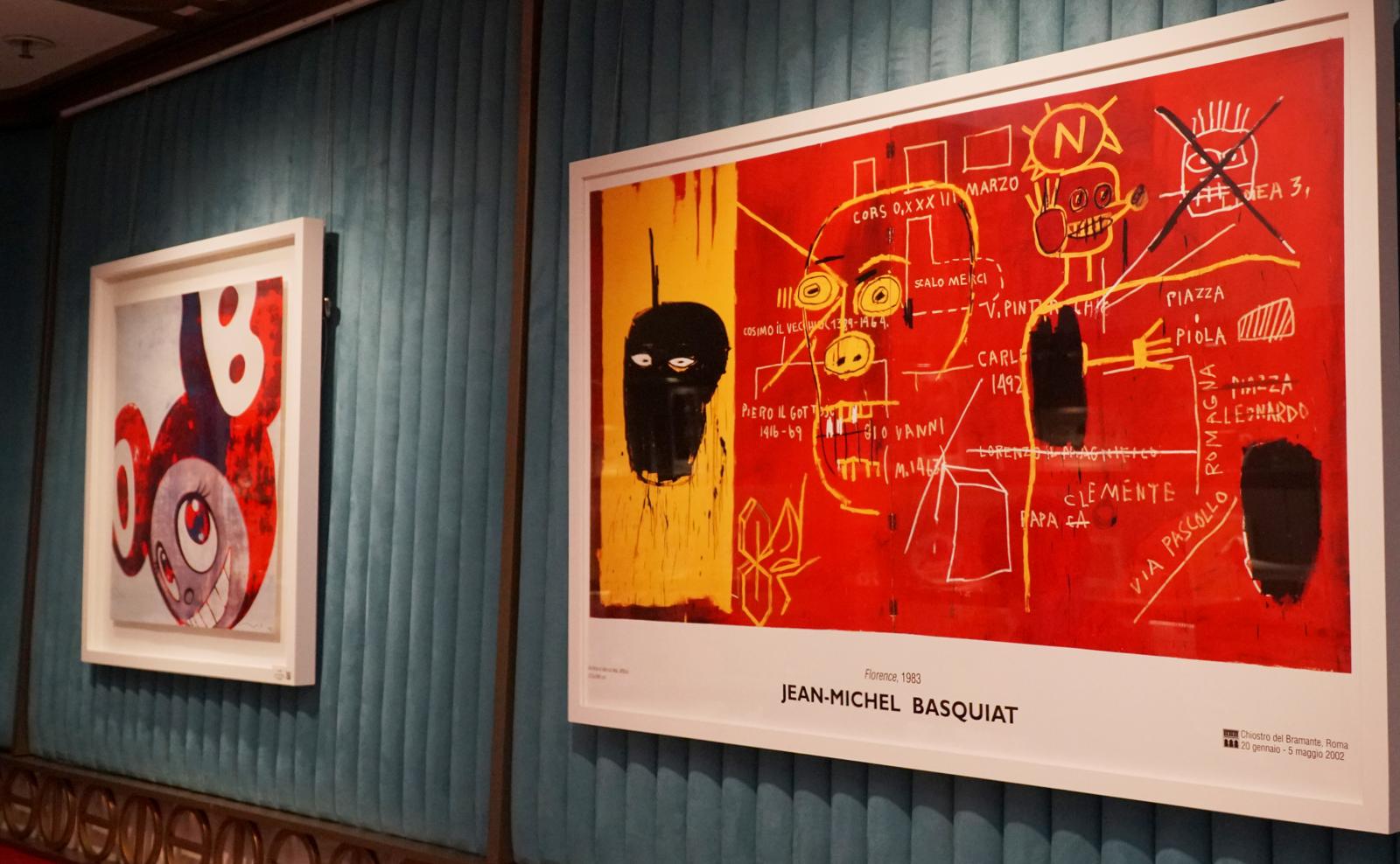 The café features the works of Nara Yoshitomo and Takashi Murakami, but also the godfather of art, Jean- Michel Basquiat's works. The sensation of viewing a world-renowned painting in person is totally different, it enables a better experience than just surfing on the internet, you can really feel the intimacy when you look at the painting closely in person.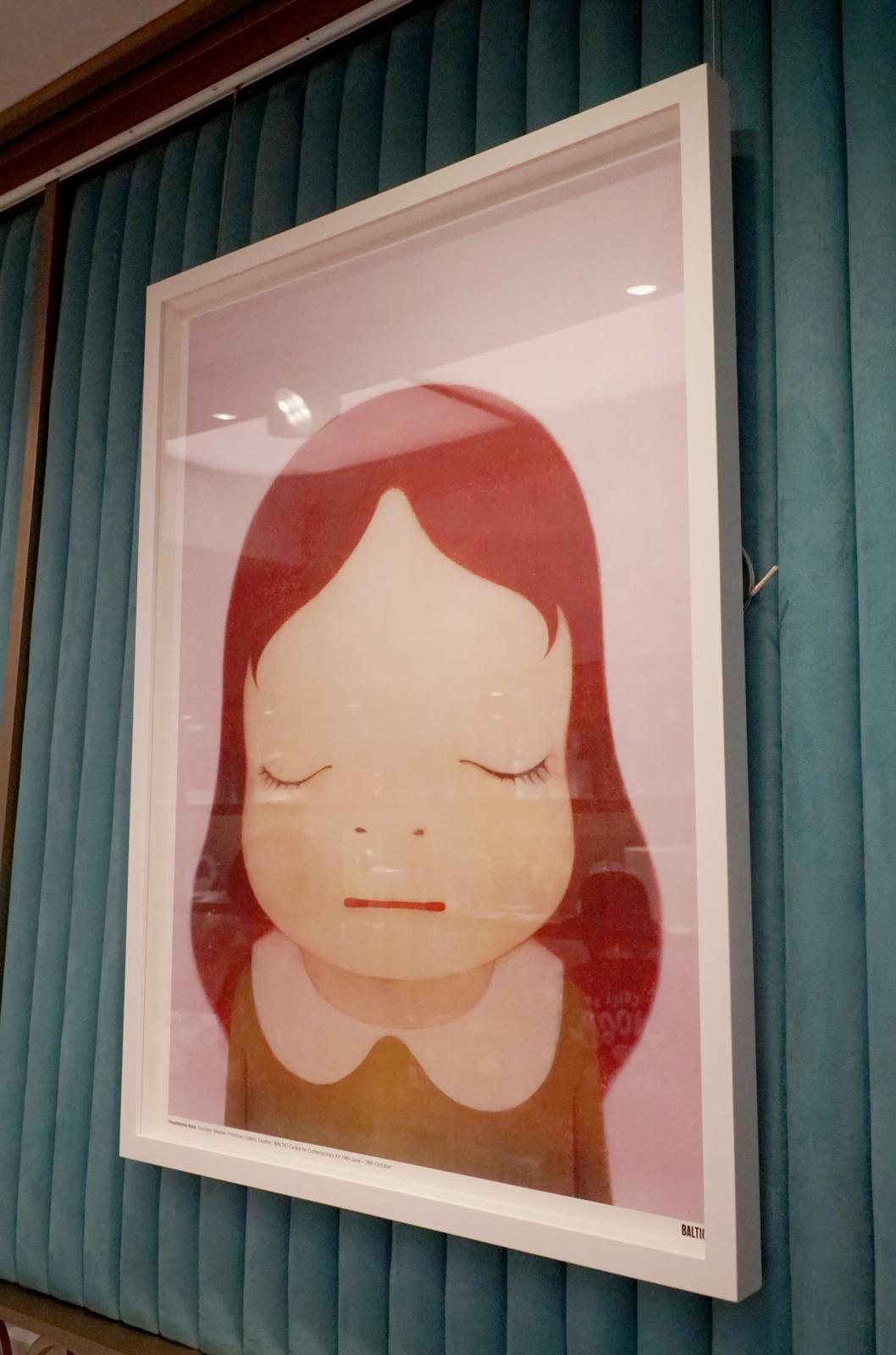 If you want to decorate or beautify a space with art pieces, I would recommend you painting as an option, as it is relatively easy to enhance the quality of the space: firstly, you can hang it on the wall, so it would be easier to fit with the environment and atmosphere; secondly, as painting is a larger object, and easy to notice, which could make you or your guests to ignore the flaws in the space.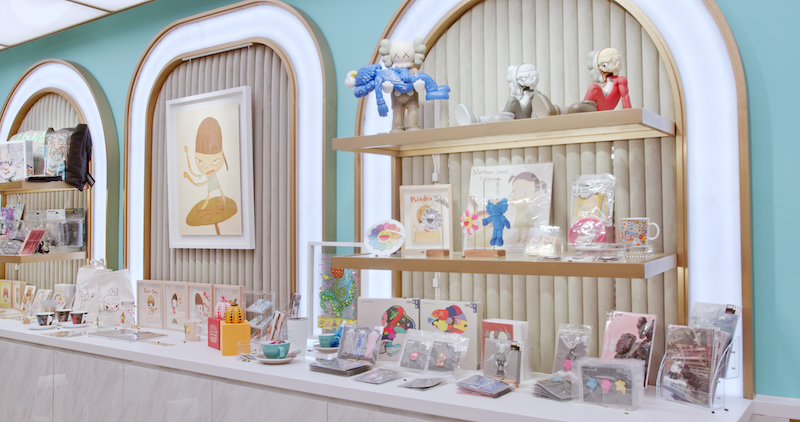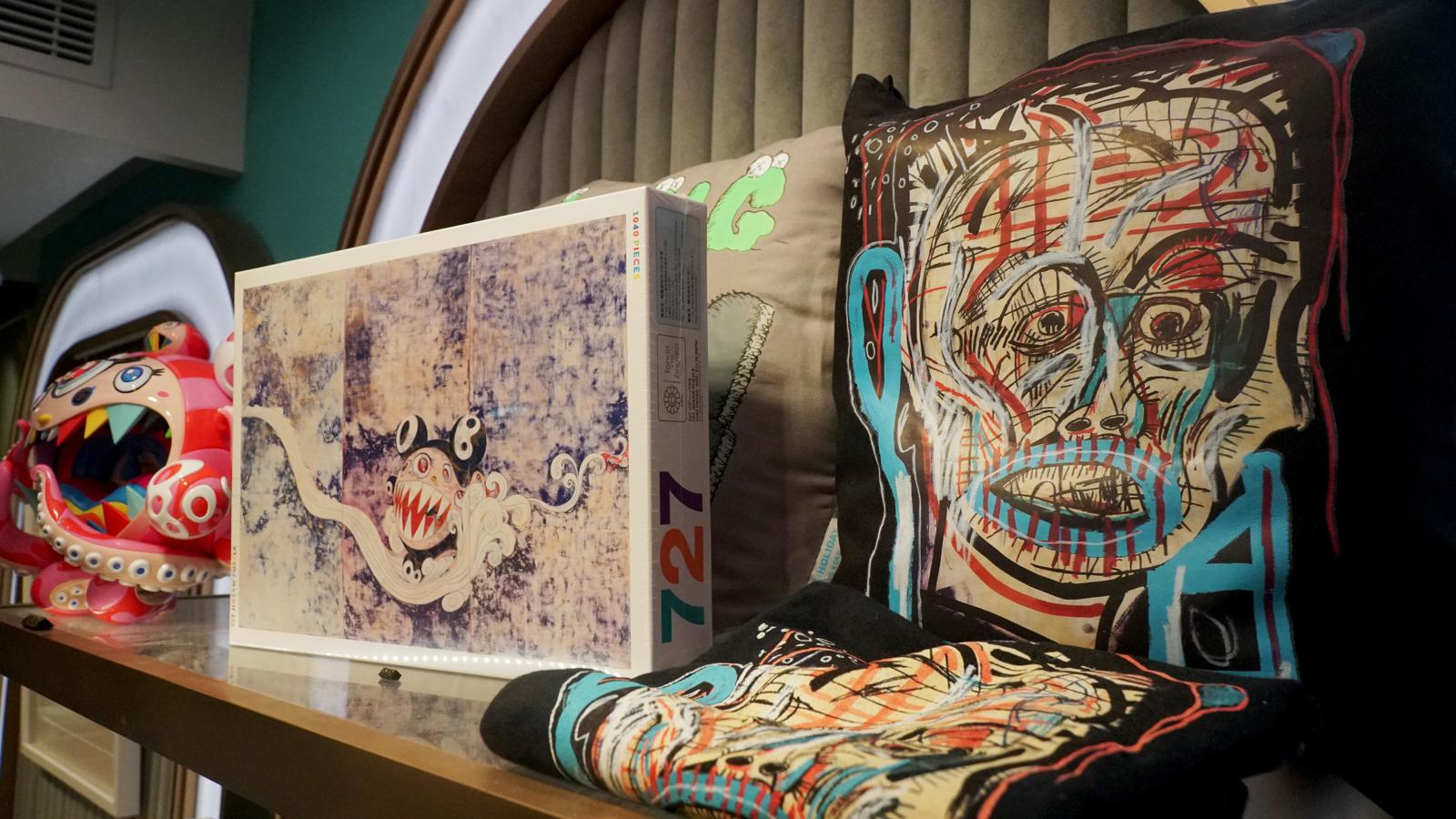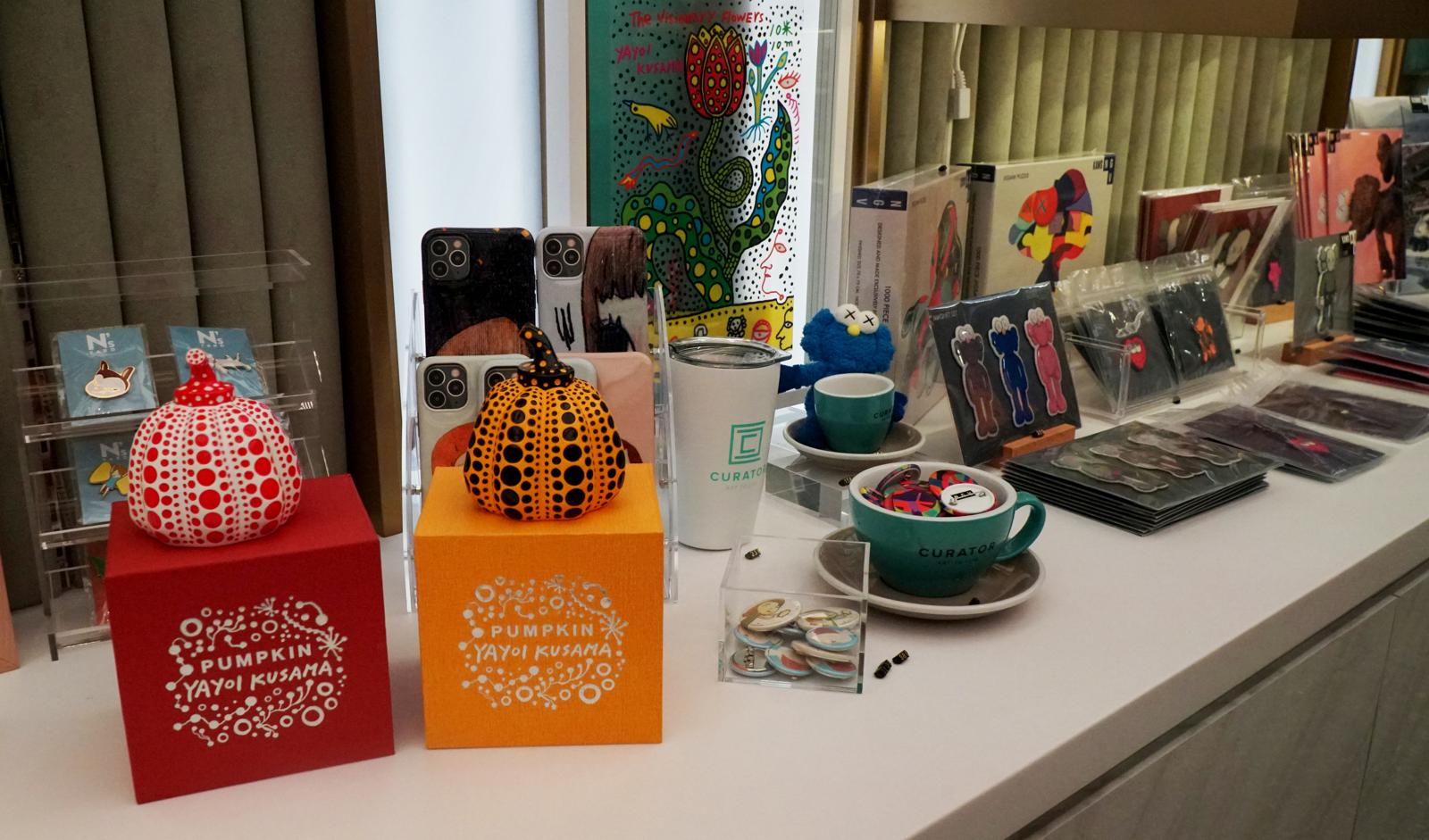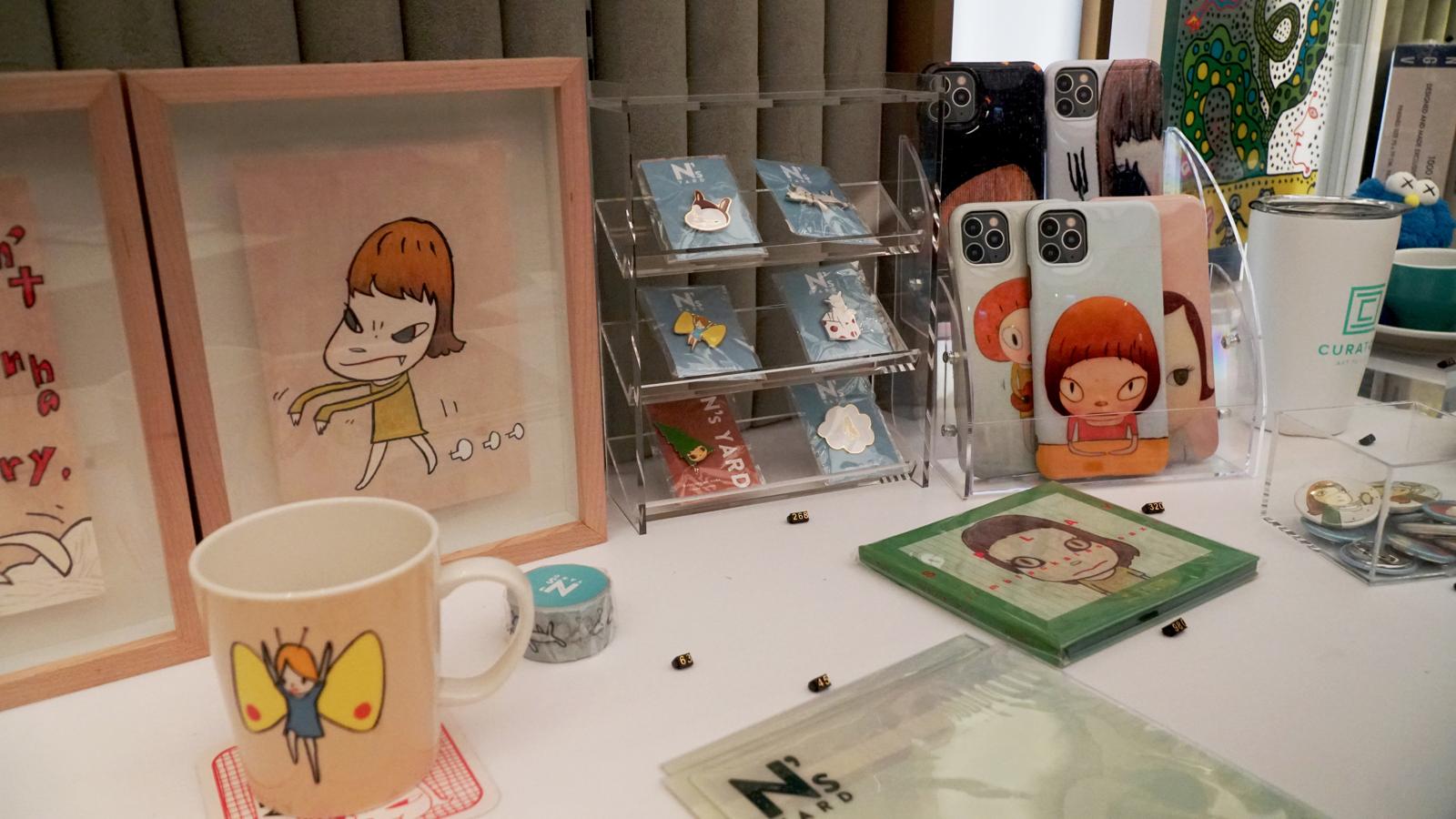 Don't worry if painting is not your thing, there are still a variety of options for you, what about some kind of edgy art products? The figures of KAWS, art decorations, dolls or cushions to put in the living room, tableware and stationery and so on. While sipping coffee or cocktails in the café, imagine what it would be like to have a painting in your house or workspace? I'm sure you will soon figure out which artist or what kind of art pieces best matches with your living space.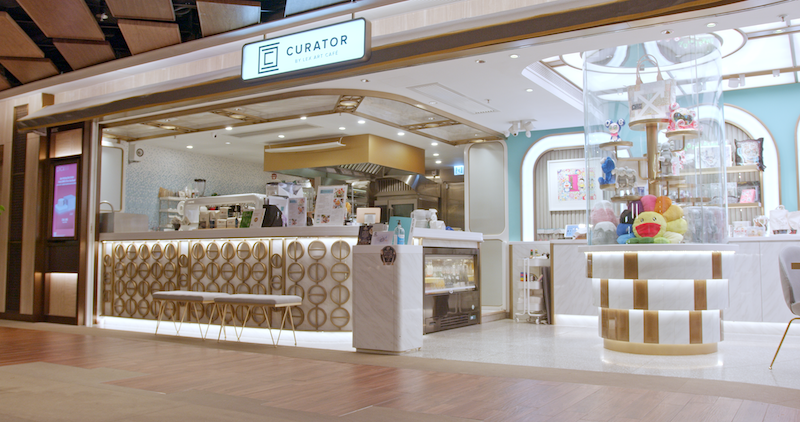 The aesthetic of life is not restricted to any specific style or idea, such as minimalism or being arty, but there are many more possibilities, just like art. Most of us may think art is a collection or investment for rich people, just because our understanding of art is too limited. If an art exhibition is too boring for you, why not pay a visit to this stylish café?

CURATOR by Lex Art Café
Address: Shop B113C, B1/F, K11 Musea, Victoria Dockside, 18 Salisbury Road, Tsim Sha Tsui
#TakashiMurakami #YoshitomoNara #JeanMichelBasquiat
PHOTO CREDIT: ARTICKS