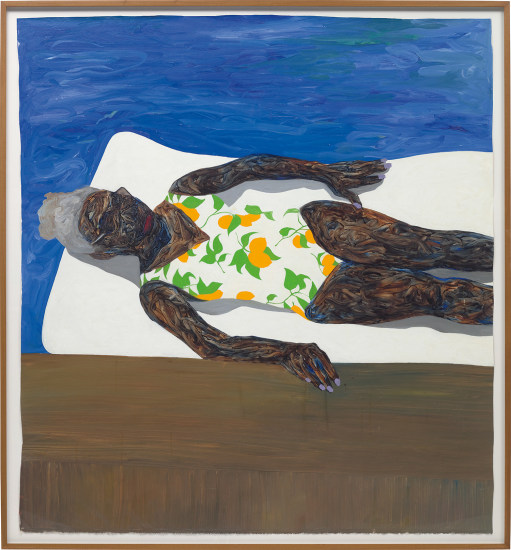 An astonishing transaction record was made during the auction week held in London earlier this year, the African artist, Amoako Boafo's "The Lemon Bathing Suit" was sold for 675,000 pounds (est. 30,000- 50,000 pounds), a meteoric rise for 30 times compared to the private sale a year ago. The incredible news has dropped a bombshell and became the hot topic of the art market. From that time, Boafo has become one of the most sought-after artists in town. Boafo's debut at Art Basel Miami was just a year from now, what's so special about him?
It a common sense for African artist to paint blacks' portraits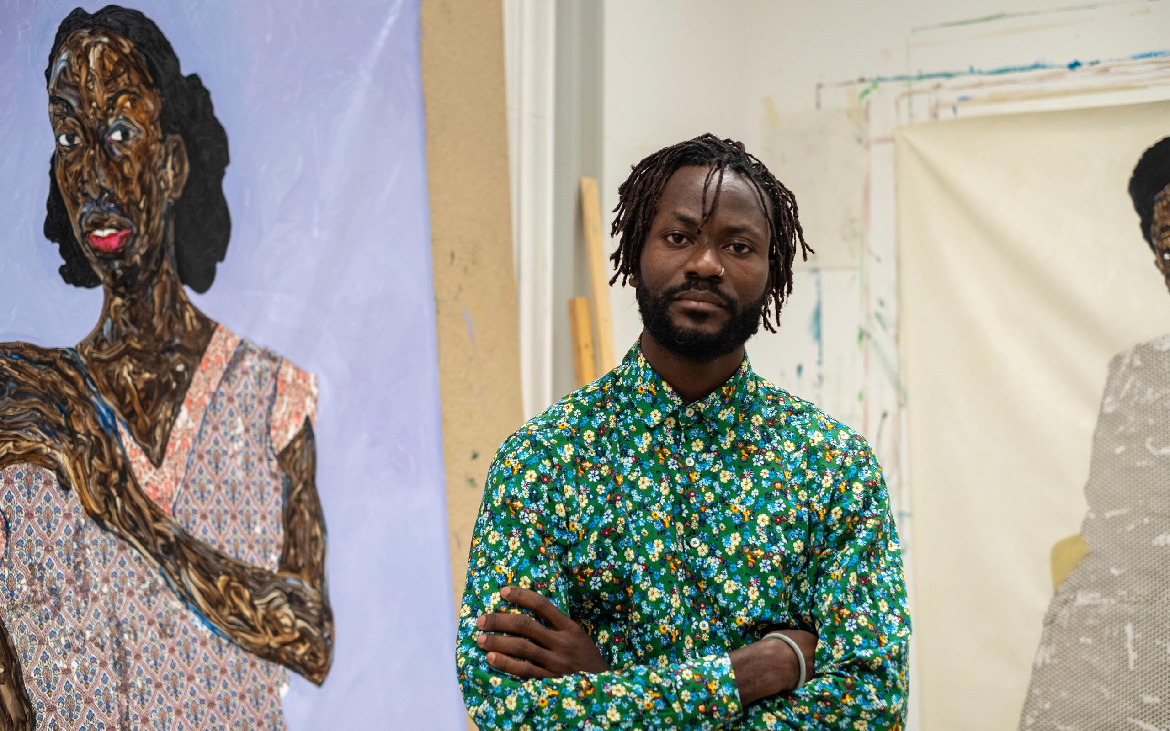 Born in Ghana, studied art in Vienna after he grew up. Blacks' portrait paintings are the majority in Boafo's works, which he believes the purpose of a painting is to capture and praise the black people, this is why the characters that he paints are those he admired and inspired him. It is a common sense for normal people to see white artists create white portrait paintings, but for the Ghana born artist, he has been asked the question of "Why do you painting black people in your painting?" for so many times.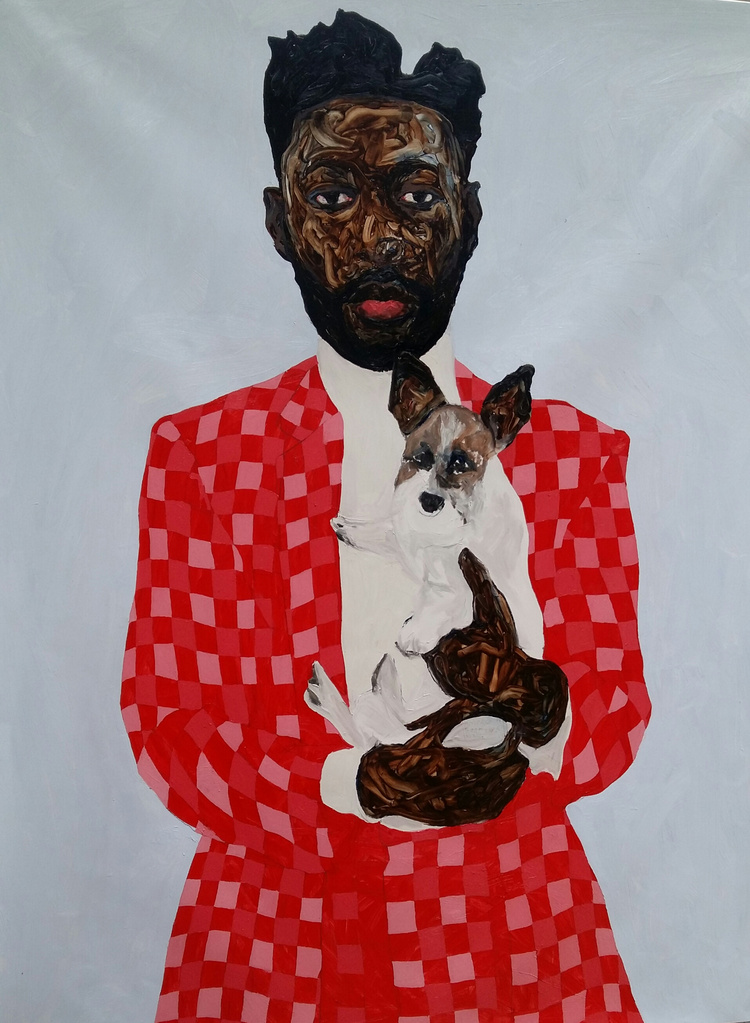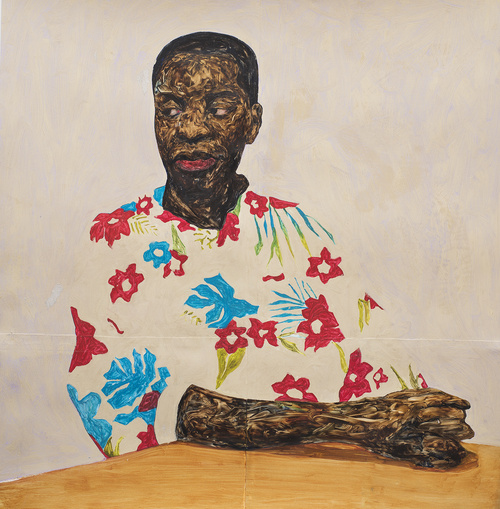 Boafo's paintings are highly saturated with colour, which stands out his unique style. He blends the colour with his fingers to create layers for the painting to accentuate the muscles of the character, it also shows the artist's painting techniques are well developed.
The black African artist has been neglected by the European art world
2019 was a great year for Amoako Boafo, which made him the one of the most sought-after artists. Before stepping towards success, he was neglected by the white dominated art world and discriminated against by people just because of his race; some have even asserted that they will never exhibit the works created by African artists. Soon, Boafo finally got his opportunity, he cherishes the opportunity he has after overcoming the obstacles and hardships in the past. He wasn't happy about the huge inflation of his works, and even criticised a collector for flipping artworks in an auction.
Boafo's works are fiercely competitive in art market, which the transaction prices are well above estimated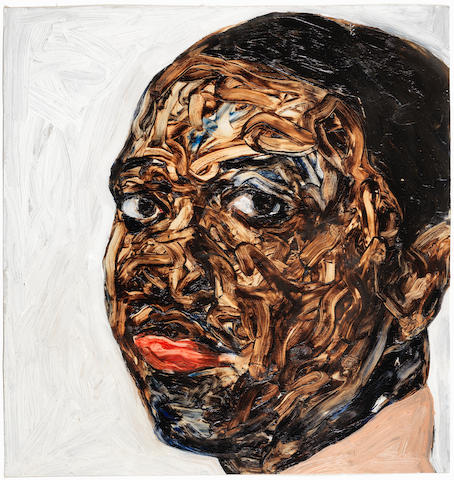 Articks attempted to bid Boafo's work at Bonhams in June, the bid has gone insane! The price of the picture shown above was estimated around 6000- 9000 pounds, but it was sold at 65062 pounds. You can imagine Boafo's works are highly demanded by the market. I got no comment on collectors flipping, but I would like to pay a tribute to artists in any race and any skin tone.
#AmoakoBoafo #Africanartists
Photo credit: Amoako Boafo Official Website, Bonhams, Collector Agenda. Phillips