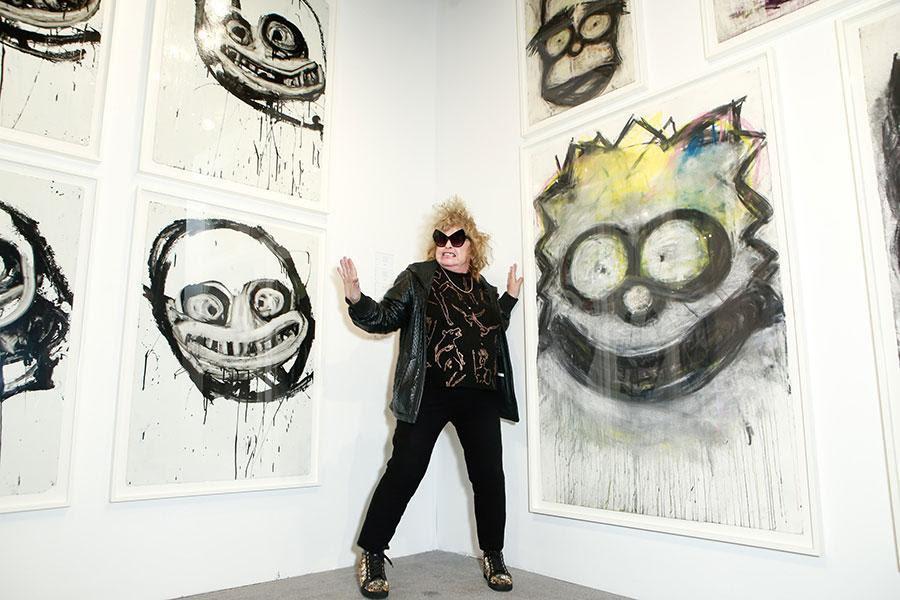 Articks is lucky enough to take a look at the late American artist Joyce Pensato works in a special preview of Christie's Hong Kong auction in July, which totally knocked my socks off. After viewing her works, it reminds me even though the pop art queen has left us for a year, her power still exists, I can still feel the powerfulness of her work from inside out. If you think American contemporary art must be vibrant, colourful, however Pensato has chosen to break the norm and transform the cute, heroic American cartoon characters into ambiguous, emotionally complex and sometimes scary creatures.
Reinterpretation of the classics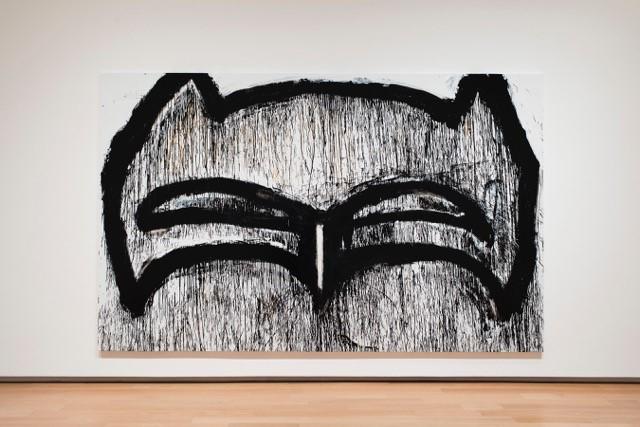 The painter took the "abstract" out of abstract expressionism and added a little pop, making large-scale black and white paintings with a bold and explosive mind, giving out the casual feeling. Joyce Pensato best known for recreating and reinterpreting classic American cartoon characters such as Batman, The Simpsons, Mickey Mouse, Felix the Cat and Sesame Street, subverting the image of the characters with a sense of humour but sometimes evil.
The living environment and self-exploration enables the artist's artistic force, wildness and near cinematic personality. Growing up in New York, Joyce Pensato was steeped in the American Pop Art and Street Art culture. A young rebellious soul was living in the artist's body, Pensato pursued innovation and fantasy. Can you imagine she has once longed for the gentle, calm and colourful French painting style? Thankfully she discovered her own style, the German Expressionism, no more colourfulness but only black and white ever since then.
A late bloomer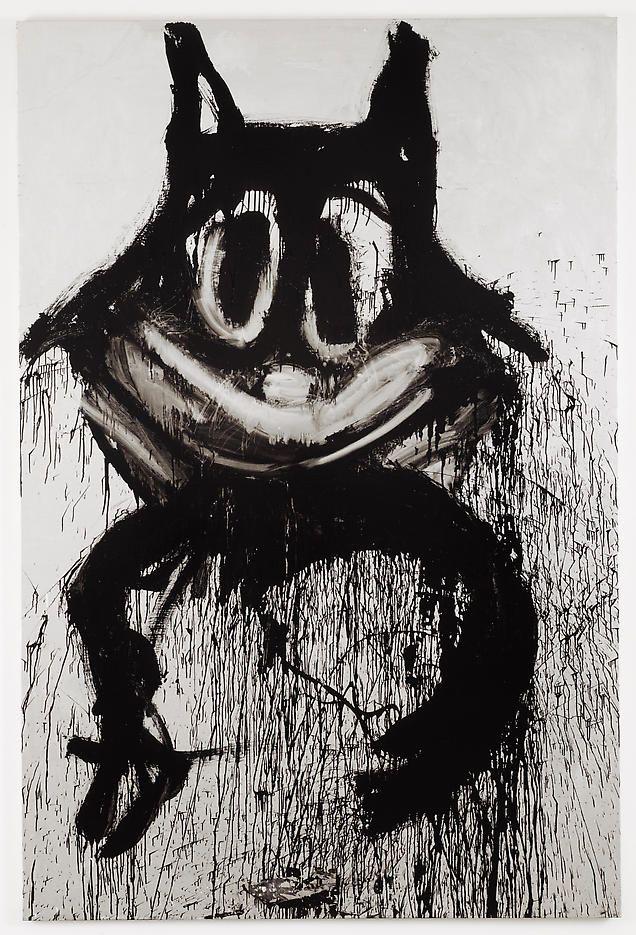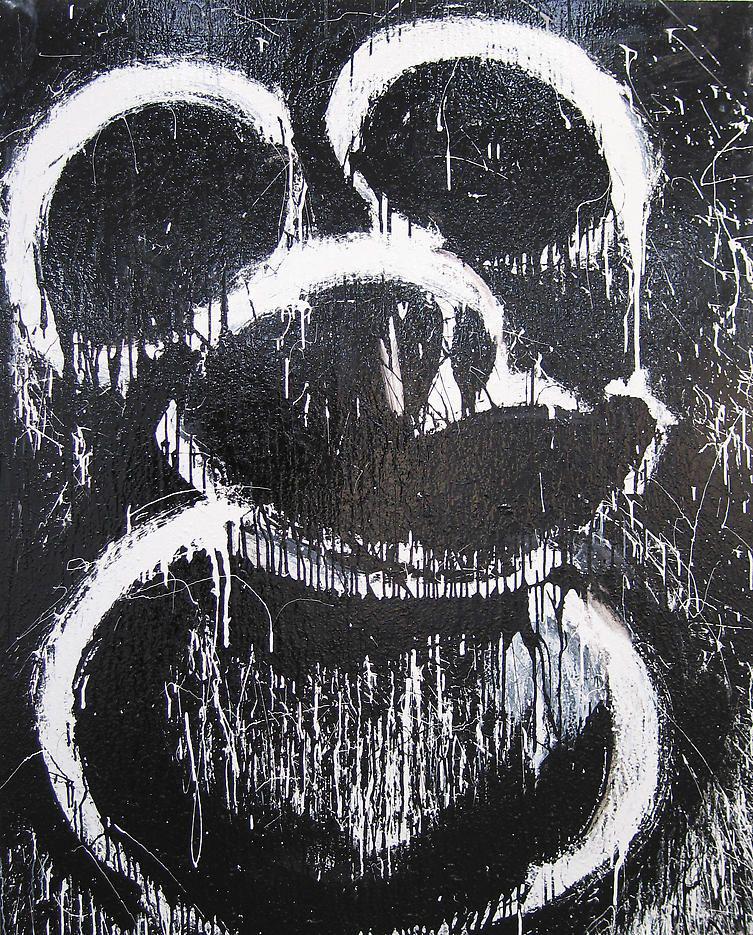 Even though the artist has been working hard in the art industry for many years, her career did not mature until her first solo exhibition in 1989 (at the age of 48). Unfortunately, just before the opening of the exhibition, the organiser cancelled her exhibition, just because he reckoned Joyce Pensato is not ready yet. It made her even stronger. She finally succeeded after signing a contract with a gallery in 2007 and held her debut exhibition. She also gained furthermore opportunities since then.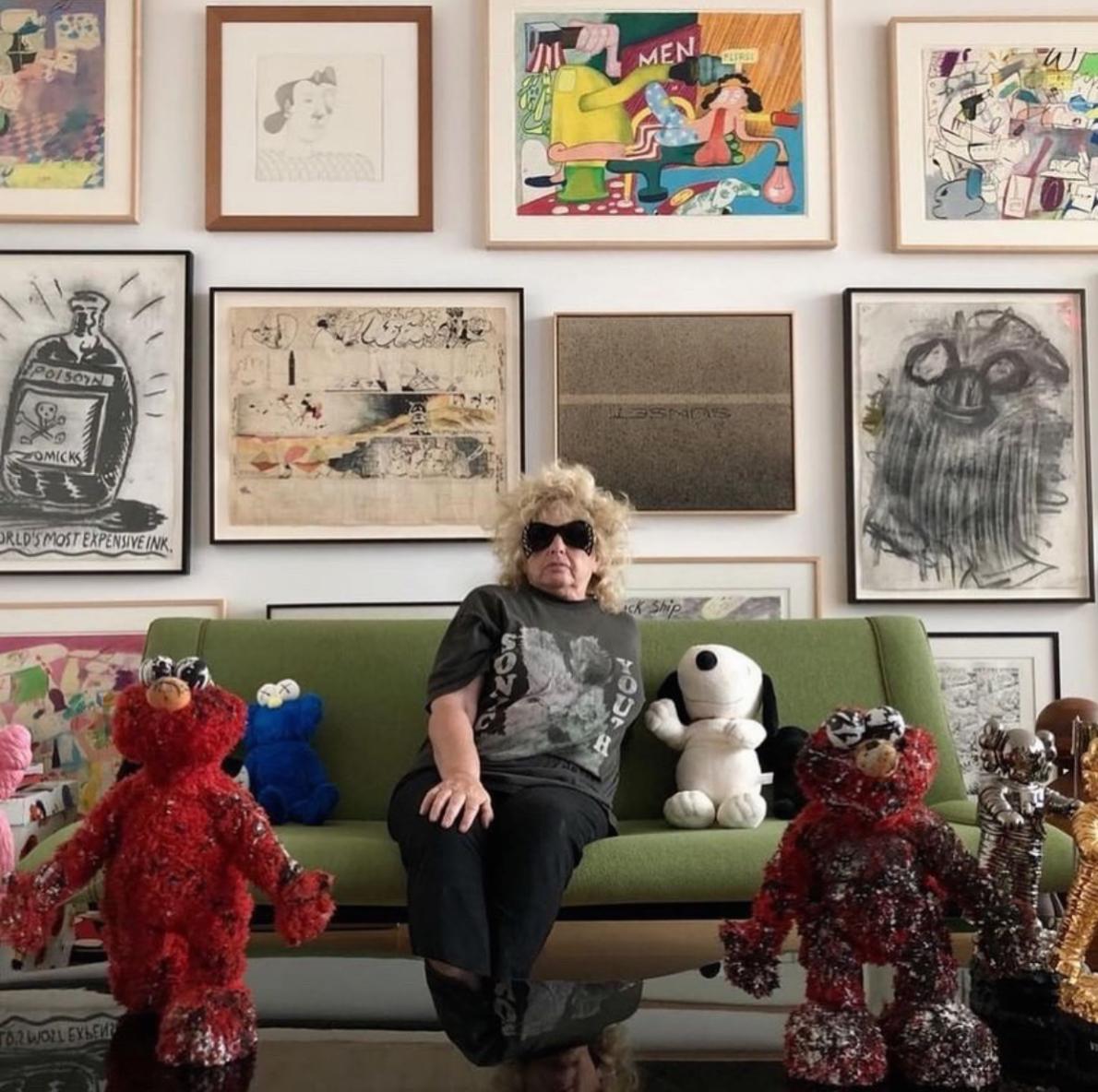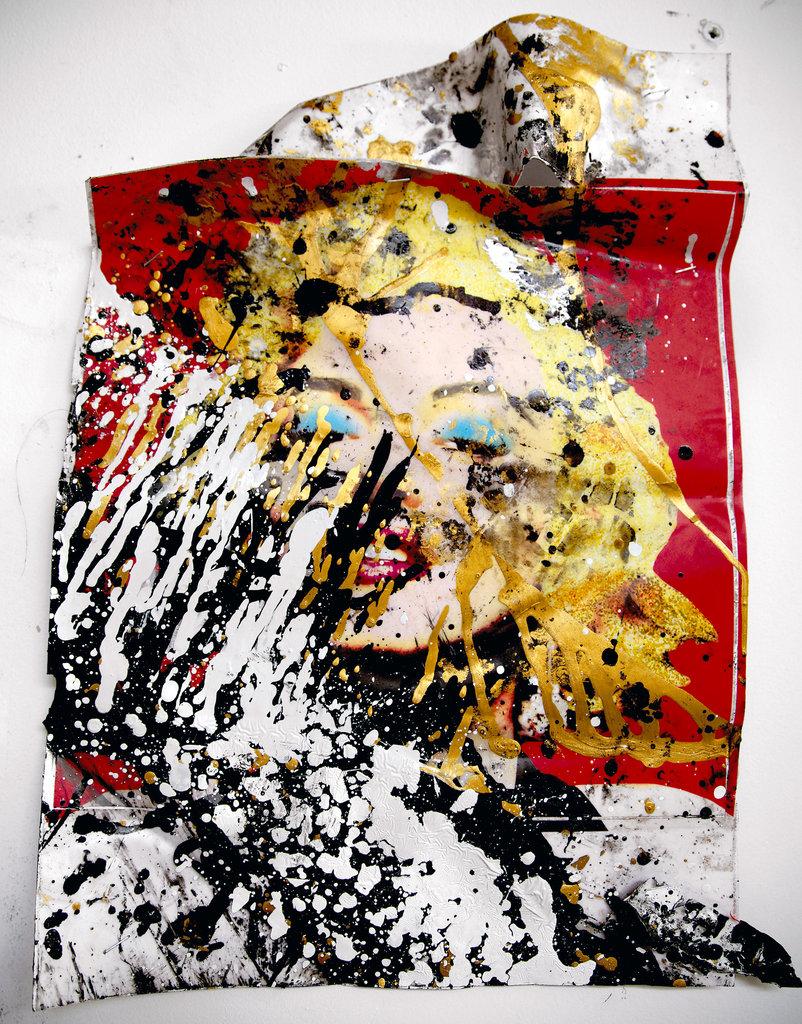 KAWS also paid a tribute to his idol Joyce Pensato, hoping the pop queen will always be in our mind. On the other hand, Joyce Pensato's works are being auctioned in a number of auctions, which the price is rising as well. So, if you are interested in collecting her work, it's time to take action.
#JoycePensato #Expressionism #KAWS #PopArt #PopCulture
圖片資料:ARTICKS, Frieze, KAWS Instagram, The Modern, Petzel Gallery